Personal Alarm Pendant in Perth, Australia
for Real-Time Tracking
mini pico Finder mobile SOS GPS Tracker. $50 off.
Home SOS Alert connects to landline  Feel Safe at Home. 
High Quality – Comfortable – Robust  Airplane Quality Aluminium Grade.
Why our seniors should have a Moblie Emergency SOS GPS Trackers
Elderly are sometimes at home alone, frail and we can almost guarantee that they are feeling a lone and more importantly, worry what will happen if they fall.
We're so busy with our lives that we can forget that our parents were there for us.
Consequently, a lack of planning usually means that only something is done when a accident occurs. And if this this happens, we may suffer from guilt and the stress on everyone can be traumatising for some.
Sometimes, people feel vulnerable and are too shy to say something because they have been independent all their lives. Also, they don't want to worry loved ones.
What is going to happen if the senior cannot get to the phone? And these smart phone are too complicated in an emergency.
What happens if they take a fall? The chances are they are no where near a phone and not to mention, may well be in the shower as usually mobile phones are left elsewhere due to the moisture build-up.
We've all got loved ones at home and it is our turn to start taking care of the important people in our lives. 
The mini pico Finder is a medical marvel that can remove all the worry and offer peace of mind instantly.
If an emergency occurs all the senior has to do is push the SOS button and mini pico Finder starts its magic.
pico will first send an sms text message with a Google Maps link and then follow with a call to the contacts.
Mini pico is hands free and the wearer can speak so they can get help fast.
Why wait until it is too late? Click on More Info to learn more.
mini pico Finder Mobile SOS GPS Tracker
Three Reasons why you should consider the mini pico Finder mobile SOS GPS Tracker
1. Spend as little as $30 a year on 3G data & sms plan.
2. It's showerproof – Wear it in the shower or hand on tap.
3. Get Google maps to within 2.5 mtrs outside. Peace of Mind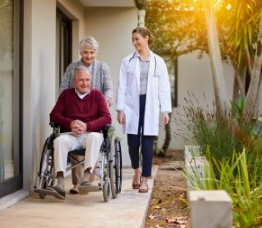 DISABILITY AGED CARE Caring for someone with a disability can be tiring both physically and emotionally. The support of family, friends and community services is
Read More »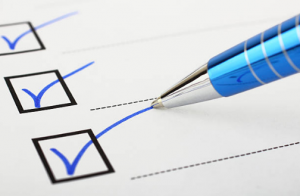 NDIS Checklist The NDIS checklist will help you transition from the old system to the new system. It can be a little confusing so we've
Read More »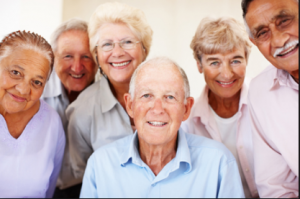 Aged Care Funding Boost The aged care system has had an additional $106 million boost. It is a much-needed boost so we can try and
Read More »
I purchased a mini Pico Finder pendant for my 91 year old father who was living alone. The features of it being of a small size ,useful outside the house ,water resistant and having a fall detector were the important factors to help him in an emergency. The fact that it works like a mini- mobile phone so we could talk to him through it to find out if he needed an ambulance or just some help, was very reassuring. It also sends a text message when the battery is low so I could remind my father to recharge it . Rod Coleman's customer service in helping me set up the pendant and test it was superb. He also followed up to check it was working after that. A great device and great service.

Stephen Kelleher


9/06/2018

Hi, So good to have found Abbicare and purchased my personal alarm, the personal service and help I got was something special. When I found your site I had to read it all for what you people do so dedicated. A pleasure doing business with you. Cheer's Don

Don Healy


9/07/2018

I bought two Personal GPS Alarms from Abbicare for my mother in law and aunty. It is quite easy to setup and ready to use. It gives confidence when I going for a walk knowing they can reach out for help by pressing an SoS button. This little device is one of the best investment I have ever made, highly recommended to anyone who's looking for a device for their elderly family members or friends. PIECE OF MIND

Howe T


12/03/2018

I love my new D09 Eagle wheelchair. It folds easily and stands strong upright on its own. It's a dream to take it out. It even goes up my steep hill which most similar chairs couldn't do. Rodney provided everything I need to get mobile. He even put on all my accessories for me.

Elizabeth Hunter


7/31/2018

I purchased a mini pico Finder because my family kept telling me to get one. I bought it because my children can now not worry too much because I am always out and live a lone. I came across abbicare because they were local and I am glad I did buy from them. I'm 89 yrs old and was concerned about how it all worked & Rodney from abbicare took great care of me. I was very impressed with his knowledge and the health care system in general and his concerns for elderly people and was also surprised that he works occasionally in homes. and he is a very kind hearted person. A friend of mine was having trouble with the device he bought and Rodney fixed it for him as a favour for me. I have no hesitation in recommending that you buy from abbicare.

Robin Hutchison


8/17/2018

Recently purchased a personal alarm for my mother. Not terribly tech savvy and would have struggled if not for the support provided by Rodney at AbbiCare. Walked me through the entire process and now feel comfortable to call him if I have any further problems. Not anticipating any, but nice to know that help is a phone call away. Pleasure to deal with. Tracey

Tracey Coco


7/18/2018
More Reasons why you should consider the mini pico Finder mobile SOS GPS Tracker personal Alarm Pendant
Find wanderers fast if they go walk-a-about past 100 mtrs from base.
Remember the feeling when you lost your child? Why wait until it is too late for the same thing to happen to mum or dad?
Peace of mind and safer living. Buy now and save $50 
Our after sales support is second to none, read our customer reviews on Google